D.R. Amromin
Sound Designer
Storyteller
Theatre Artist
"D.R. brings a level of nuance to her design that is unique, and a level of generosity to her collaboration that is inspiring."
-Eddie DeHais, Artistic Director of DANGERSWITCH!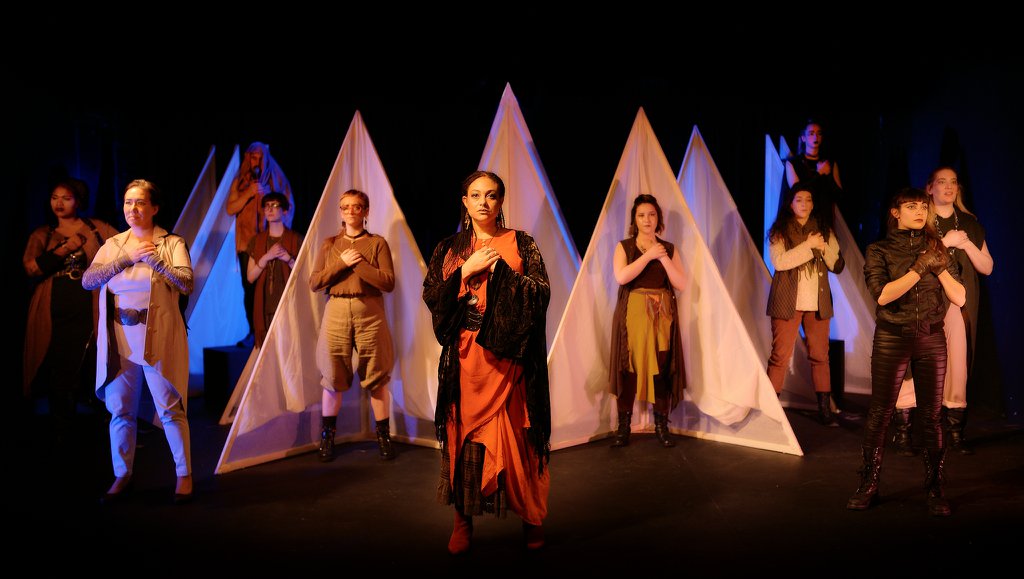 I am a Seattle-based sound designer, video artist, theatre director, and performer.
I'm an artist with a life-long passion for the medium of theatre, and am consistently pushing to innovate and create engaging and exciting entertainment that is distinctly live. I see myself as a musician that works in the medium of collage by creating compelling and complementary sound designs. My eye for detail and ear for sound also extends to my work in video, as well as my love and passion for movement-based physical theatre.
"D.R. simultaneously uses theatrical tropes and pushes against theatrical boundaries. Some people say that sound shouldn't be noticed - D.R. will convince you otherwise."
-Emily Harvey, Co-Artistic Director of Blood Ensemble
Listen to samples of my theatrical sound designs
My creative life and what's lead me to this work
"D.R. has a keen ear to the mood and feel of a story. She comes into projects with ideas as well as an openness to collaboration."
-Julia Griffin, Director